Select from a range of newer makes and models with mileage included. One low monthly bill includes insurance and maintenance.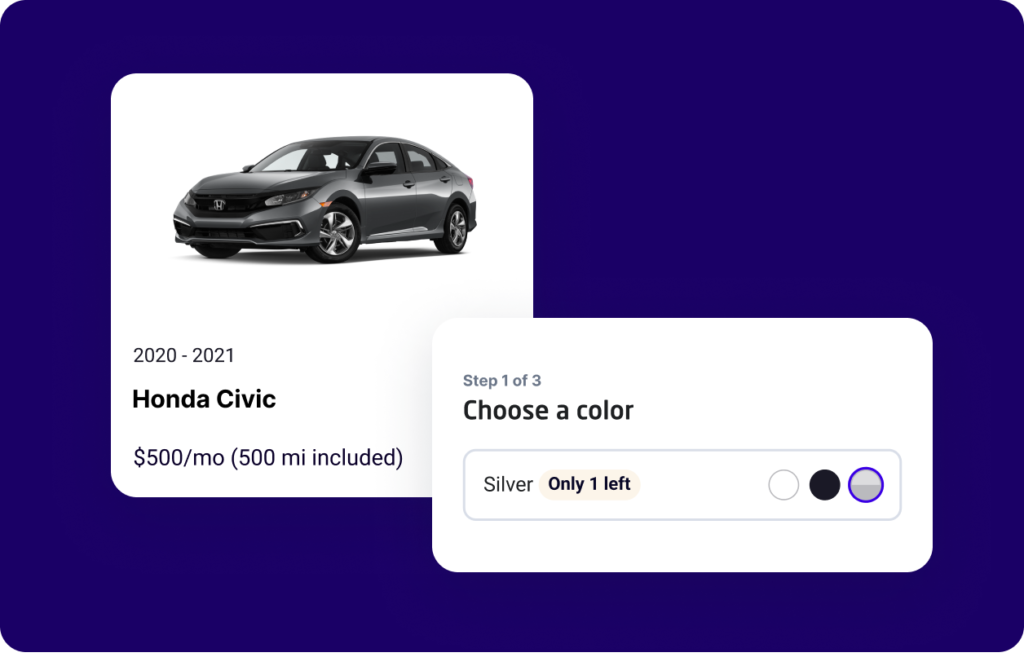 Become a Flexcar member, then select your monthly plan and mileage package. You can change it anytime if your needs change.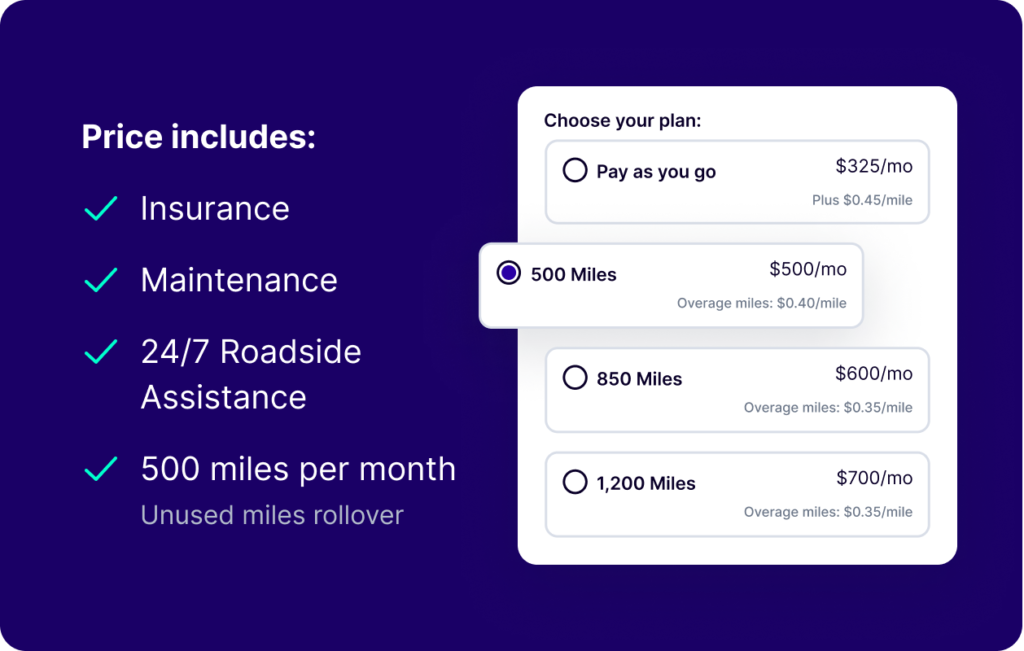 Using just your phone, locate your Flexcar on our lot or, if available, select a delivery time and location.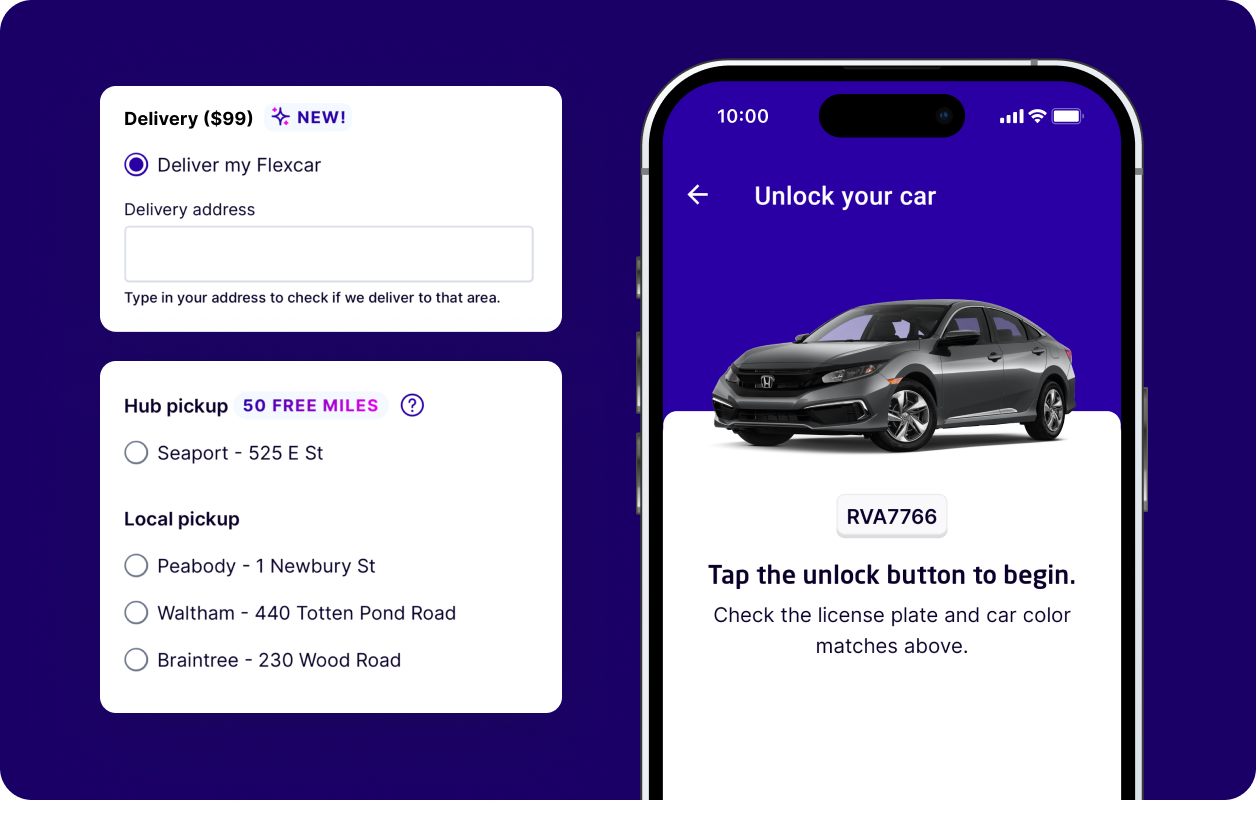 Flexcar offers a wide variety of popular makes and models to match your needs. All vehicles are 2020 or newer and pass our strict quality assurance protocols.
Don't just take it from us. Check out what the people are saying!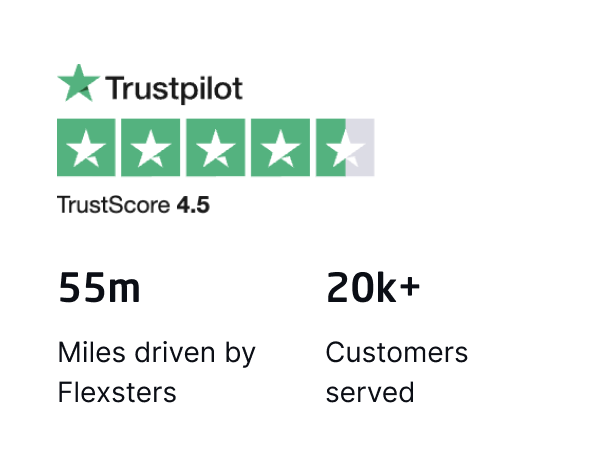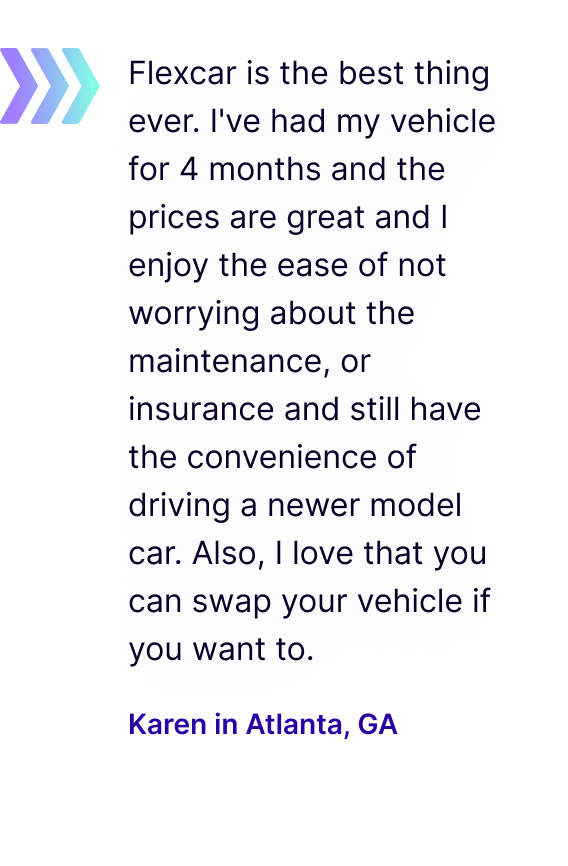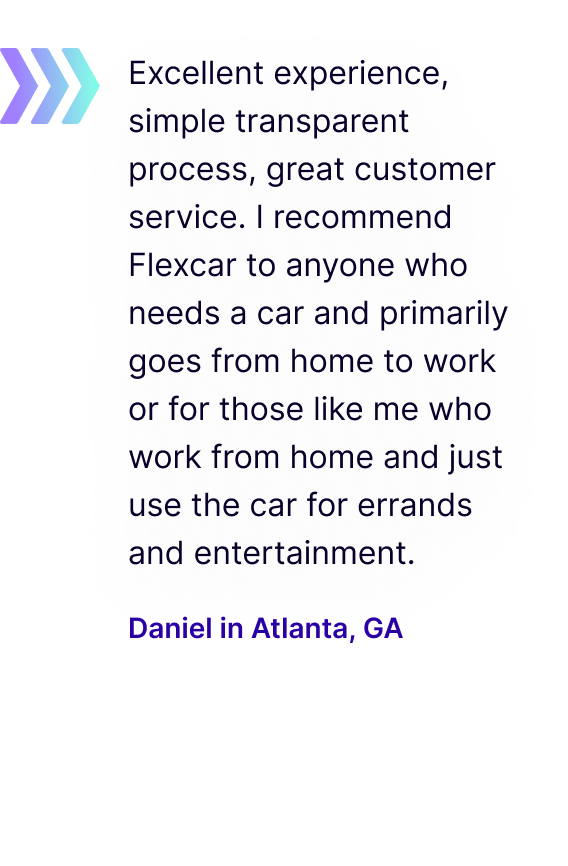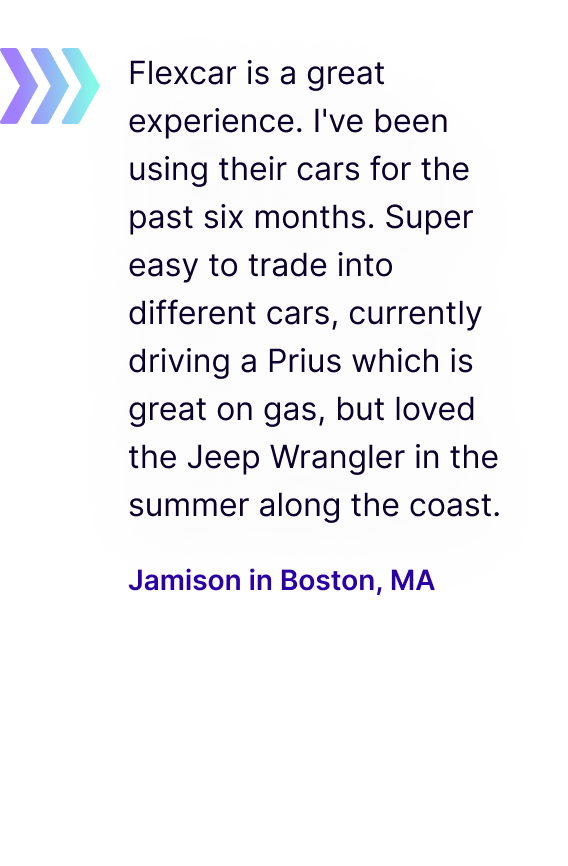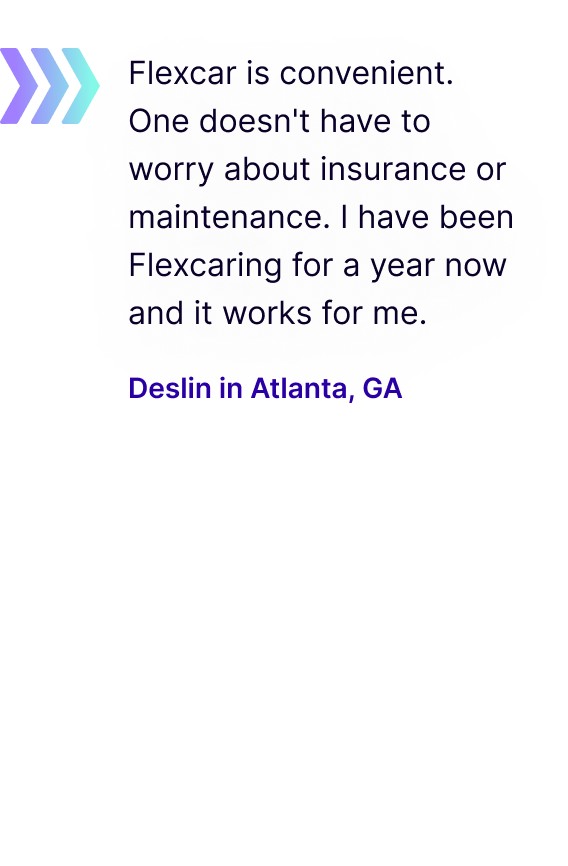 © 2023 Flexcar, LLC. All rights reserved.